Subscribe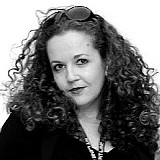 Kate Walker is your guide to a team-by-team run-down of what happened on the opening day of official Formula One testing at Jerez in Spain.
Testing focus: Ensure the SF15-T can fight at the front
Breakdown tally: 0 (but a slow start)
In today: Sebastian Vettel
In tomorrow: Sebastian Vettel
After a slow start to the morning caused by a telemetry issue that kept Sebastian Vettel in the garage after his initial installation lap, Ferrari managed a respectable 59 laps and finished the day at the top of the timesheets with a 1m22.620s effort. Concentrating on shorter runs than Mercedes as they bedded in new car and new driver at once, the Scuderia ended their afternoon's running with aero testing down the main straight.
Sebastian Vettel: "Today was a good start. I can't say more than that, because this is only the beginning. Everything is different, even the philosophy behind the car, when compared to what I was used to. But I immediately felt at ease within the team and the guys gave me a very warm welcome. For now, lap times aren't important: I did mine on the medium compound, but the comparison has to be made yet again with the Mercedes. They are very quick, let's just hope they are not quite as fast as last year..."
Testing focus: Perfecting the power unit
Breakdown tally: 1 (in the garage)
In today: Fernando Alonso
In tomorrow: Jenson Button
The team with perhaps the biggest challenge as 2015 gets underway on track is McLaren. Having bade farewell to Mercedes power and made the move to a returning Honda, the Woking racers must integrate a new power unit while consolidating their relationships with the returning engine supplier and returning driver Fernando Alonso. It will be an ongoing balancing act, and one that today resulted in a mere 6 laps run after a "niggly" problem kept the car in the garage all afternoon, barring a solitary fire-up.
Fernando Alonso: "More or less it went as expected. A slow start, but we saw last year it was for teams to complete laps on the first couple of days. This is complex technology we have in F1, today we need time, we have to learn a lot of things in the car because we start work on mileage. The car design is quite aggressive and quite innovative so we have things to discover there slowly.
"I would like to do more laps after waiting for two months - six laps is not enough - but we are all happy and excited inside the garage. It was an amazing atmosphere on the first laps, especially as McLaren is coming back with Honda, and I felt so privileged to complete the first lap today. A lot of things to work on, but I believe in the project. Lots to do but with a positive approach." 
Mercedes
Testing focus: In it for the long haul
Breakdown tally: 0
In today: Nico Rosberg
In tomorrow: Lewis Hamilton
With a filming day under their belt before arriving in Jerez, Mercedes were able to hit the track running on the first day of testing, with Nico Rosberg logging 157 laps, or around 2.5 race distances. Having spent the bulk of the day at the top of the timesheets, the Silver Arrows dropped down to third as their focus switched from long runs to aero testing over the course of the afternoon.
Nico Rosberg: "That was a great start to the winter testing. In the beginning it's all about reliability and we managed to do a lot of mileage today. The guys in the factories built a complete new car and now we come here and it's working great, so the team did a fantastic job over the winter. I was able to do some good long runs on the first day and that's really amazing.
"We have such a great team and this is what makes me really happy. As a driver, you always want to find out how quick you are compared to the others - but that will have to wait until qualifying in Melbourne. The next testing days are all about making sure we know the car inside out and we've made a good start with that today." 
Testing focus: Shaking down the RB11
Breakdown tally: 2
In today: Daniel Ricciardo
In tomorrow: Daniil Kvyat
It was a day of mixed blessings for Red Bull. On the one hand, Daniel Ricciardo managed 35 laps and ended the day fourth on the timesheets. Not a glorious result, but a dramatic improvement on the team's fortunes in Jerez last year. On the other hand, however, the RB11 suffered both a battery issue that led to rear brake failure and, later, an as yet undisclosed 'engine issue' which led to more time lost in the garage. Despite the reduced running, however, Ricciardo was able to post a best time of 1m23.338s, only 0.718s off the pace set by Ferrari, and two-tenths down on Mercedes.
Head of race engineering Guillaume Rocquelin: "It's no exaggeration to say that today represented a good day for the team and for the RB11. The car preparation has been good, the day's running was by and large excellent and we've already gathered a lot of information. The day generally went according to plan, starting cautiously, building up the length of the runs and learning all the time.
"We had a small issue with the brake controls system around lunchtime but you're always going to have little niggles like that on day's like this. We stopped running late in the afternoon with a technical issue, but it wasn't too serious. An alarm went off on the engine and at that stage of the day, knowing that an investigation would take time we chose to stop. Aside from that, everything went pretty as we hoped."
Sauber
Testing focus: Improve on a dire 2014
Breakdown tally: 0
In today: Marcus Ericsson
In tomorrow: Felipe Nasr
Having just suffered their worst season in more than 20 years in Formula One, Sauber got 2015 off to an excellent start with a car that was reliable enough to complete 73 laps on the first day of testing, and which was fast enough to see Marcus Ericsson second on the timesheets with a 1m22.777s lap. Ericsson caused one of the day's two red flags when he spun and stopped on track before recovering and returning to the pits.
Head of track engineering Giampaolo Dall'Ara: "Today we started with a normal roll-out programme with some functionality checks, which we were able to cut to the minmum, because the car was working well from the beginning. We had some longer breaks, just to do some thorough checks on the car.
"In the afternoon we went a bit deeper in by exploring the balance and checking some different tyre compounds. Towards the end we did some longer runs. We are happy that the car is working, and, compared to last year, we can see the improvements. Overall it was definitely a positive day."
Toro Rosso
Testing focus: Shakedown and systems checks
Breakdown tally: 1
In today: Carlos Sainz Jr
In tomorrow: Max Verstappen
The 2015 season has brought a complete driver change to Toro Rosso, who this week are bedding in their rookie drivers as much as they are bedding in their car. It was a middle of the road start to testing for the Red Bull junior team, with Carlos Sainz Jr completing a respectable but unimpressive 46 laps. The Spanish racer was responsible for the second and final red flag of the day, stopping on track with an hour remaining for reasons not yet made clear by the team.
Chief race engineer Phil Charles: "As usual when running a new car for the first time, our programme centred mainly on systems checks and ensuring that everything was running smoothly. Inevitably, we had some teething troubles although nothing major, but it did mean we had something of a stop-start day. Carlos settled in well and we managed to do some set-up work, as we aimed to improve the balance on the new STR10. An issue at the end of the day saw the car stop on track and, with not much time left until the chequered flag, we decided it was better to stop running early to ensure we are completely ready for tomorrow, when Max Verstappen will be in the cockpit."
Williams
Testing focus: Build on 2014's momentum
Breakdown tally: 0 (but a long morning delay)
In today: Valtteri Bottas
In tomorrow: Valtteri Bottas
After unveiling their 2015 car as dawn was breaking, Williams stayed put in the garage until shortly before noon, when Valtteri Bottas broke cover for an installation lap. It would be another 45 minutes before the Finnish racer put a time up on the board, but despite the lack of cockpit time Bottas was able to complete 73 trouble-free laps of the Circuito de Jerez before the chequered flag fell, finishing fifth on the timesheets with a 1m23.906s lap.
Chief test and support engineer Rod Nelson: "We have gone through our normal winter test programmes today and have solved any issues that have arisen. We lost a bit of time this morning but once on track, Valtteri clocked up 73 laps. We have new hardware on the car and there is a new power unit, and all of these have to be checked and tested whilst we are running before we can start looking at performance.
"Jerez isn't too representative as a circuit as the surface is so abrasive, this limits the amount of useful performance work we can carry out. We are very satisfied with the first day and are looking forward to tomorrow."
Any other business
There was no running from Lotus today, with the E23 still on its way to the track. Force India will not be running in Jerez at all.
Day one of the 2015 Formula One pre-season tests in Jerez saw two red flags; one caused by a quick spin and recovery for Marcus Ericsson in the Sauber, and the other caused by Carlos Sainz Jr stopping on track in the Toro Rosso.