Issue #27 of GP Gazette is now online
The latest issue of GP Gazette is online, with all of the news and insight from a wild Azerbaijan GP.
Lady Luck was certainly on Lewis Hamilton's side in Baku, with a mistake from Sebastian Vettel and a puncture for Valtteri Bottas clearing the path for the World Champion's first win of the season.
But while Hamilton is the first to admit there was some good fortune at play, was it really an undeserved win? Edd Straw's race analysis takes a closer look, as well as delving into the fireworks between the Red Bull drivers.
There's also driver ratings, some analysis on F1's weight problem, and David Croft reveals which rock band he reckon is a must-see.
Click here to check out the latest issue.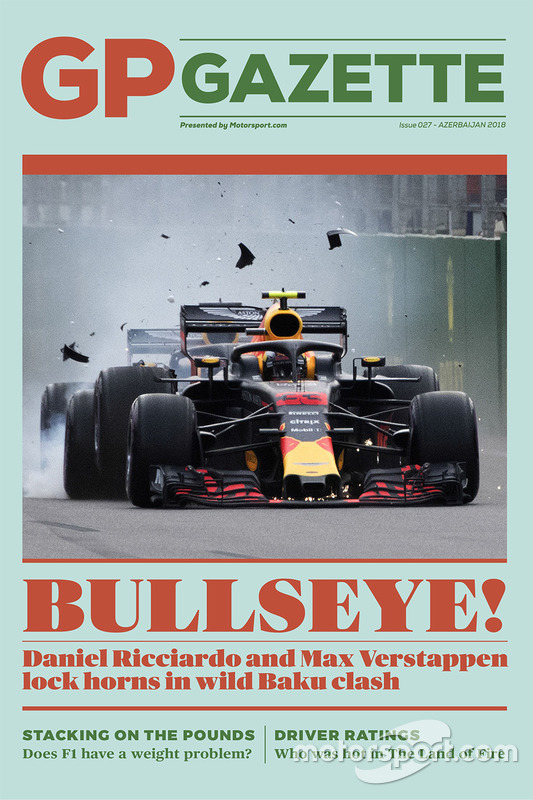 Issue #27 of GP Gazette is now online