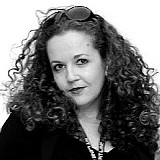 Kate Walker explains why properly managed technical partnerships and driver development schemes can help F1 in more ways than it realizes.
Strategic alliances could prove to be the answer to Formula One's spending crisis, according to new research by the Cass Business School.
Getting the teams to agree on the best way of making the sport sustainable from a financial standpoint is even more of a challenge than designing and running a championship-winning car built out of Play-Doh.
The better-funded outfits have no desire to cede their financial advantage, while the impecunious lack the authority to impose their wishes on the members of the F1 Strategy Group.
But one area where the teams have demonstrated a willingness to cooperate and collaborate is in technical alliances of benefit to both parties. Symbiosis disadvantages no one, after all.
Traditionally these partnerships have seen front-running teams work with backmarkers to provide facilities and technical support that the smaller outfits lack, from providing wind tunnel and simulator time to supplying gearboxes as part of an overall drivetrain package.
The beneficiary teams gain access to facilities beyond their financial reach, while the suppliers are able to get more data on components like gearboxes and hydraulic systems by having them run in more cars than just the two in the lead garage.
Red Bull took the concept of such partnerships to a new level with the acquisition of what would become Scuderia Toro Rosso, an outfit that is effectively the Red Bull junior team.
Before the regulations were changed in 2008, Toro Rosso ran a Red Bull customer chassis in all but name, and it was only in 2010 that the Faenza team's first self-designed car was raced in anger.
According to research conducted over a nine-year period by Dr Paolo Aversa, and colleagues Dr Santi Furnari and Dr Stefan Haefliger from the Cass Business School, boosting these partnerships is a possible solution to F1's current costs crisis.
"To win in F1 you need good technology and good drivers," Aversa said. "However, these assets are difficult and costly to obtain, which puts many companies out of business, especially cash-strapped ones such as small F1 teams. However, new business models emerging in F1 racing might provide an answer...
"One of the successful phenomena emerging in F1 is the establishment of intra-company alliances leveraging the complementarity of multiple business models. Red Bull Racing and its Junior Team training program provides a very good example of this."
Technology partnerships often involves top teams placing its drivers in roles with smaller outfits, either to evaluate performance or to help and up-and-coming racer gain relevant experience before graduating to a front-running drive.
Ferrari did precisely that when it placed Jules Bianchi in what was then Marussia, while Pascal Wehrlein's Force India testing this pre-season gave Mercedes the chance to run its reserve driver without sacrificing seat time for either of their championship contenders.
That Wehrlein's seat time gave Force India a much-needed cash-flow boost at a critical point of the year was of great benefit to the Silverstone outfit.
There are other financial benefits to be had from collaborating with a front-running outfit.
If a backmarker team takes on a member of a bigger outfit's young driver programme, they usually receive benefits in kind ranging from discounts on engine supply to additional access to simulators and wind tunnels. In the unlikely event that the young driver is salaried, the costs of that pay cheque are born by the parent team, and not the outfit responsible for running him.
"Our study reveals that this arrangement could be not only a winning strategy for the top teams," Aversa concluded, "but is also a way to make small teams financially viable. In other words, collaboration among competitors could be the most effective way for top-teams to win races, and smaller teams to stay in the game."
To go too far in this direction raises the uncomfortable spectre of core or customer cars, but when properly managed a technical partnership can be a win-win for young drivers with limited test time, teams operating on shoestring budgets, and bigger outfits always hungry for data they can feed back into their own development of common components.