Get alerts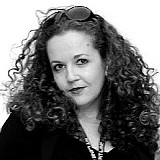 The WEC is getting rid of grid girls; Formula E is running all-electric cars. What is Formula 1 doing to join the 21st century? Kate Walker wonders...
The World Endurance Championship is firmly establishing itself as the most forward-thinking of motorsport categories, irrespective of its role as the series the manufacturers are actually keen to take part in.
Formula E remains but a nascent category reliant on emerging technology. Give the electric championship a few years – and better batteries to negate the need for mid-race car swaps – and motorsport's upstart young sibling may gain traction among former 'petrolheads'.
Or, as is the way with many new initiatives, it could prove to be but a flash in the pan, a momentary distraction destined to pass by without making much of a long-term impact.
F1: Motorsport's pinnacle or dinosaur?
With the championship now in its 66th season, Formula 1 can hardly be accused of a lack of longevity.
But any attempts made by the FIA to make the wider public appreciate the sport's green credentials have largely been ignored by the man or woman on the street, many of whom couldn't care less about V6s hybrids, V8s, V12s, and whether or not an engine is turbo-charged.
To the vast majority of the non-petrolhead public, Formula 1 is seen as an anachronistic sport of dinosaurs, of millionaires guzzling fossil fuel as they travel the world in their private jets before burning more of the stuff for hours on a Sunday.
From the cars they race to the champagne sprayed on the podium, F1 is a sport commonly associated with waste.
That grands prix are book-ended by women whose sole purpose is to appear decorative doesn't help matters much either.
From the grid girls – holding vital signs on the grid without which no driver would ever be able to work out where to line up – to those same women lining up with beatific smiles as they applaud the top three finishers on the way to the podium, F1 spreads the televised message that women are purely decorative.
In fairness, the European Grand Prix at Valencia did attempt to redress the balance with grid boys, but the concept – a one-off – didn't prove popular with fans. WEC, on the other hand, has done away with decorative grid people of any gender.
Bernie's all-female series idea
In the week that WEC announced that grid girls were no more, F1 supremo Bernie Ecclestone mooted the possibility of an all-female racing series.
While the concept received vocal support from Lotus new hire Carmen Jorda, those less likely to see "FF1" as their only route to a full-time race seat described the notion as "sexual apartheid".
Motorsport is one of the few disciplines in which – theoretically, at least – there is nothing to prevent men and women from competing against each other on a level playing field.
To introduce a separate championship for women is patronising, enforces segregation in a sport that is elitist to begin with, and would prevent F1 from reaping any of the publicity and sponsorship benefits that would be derived from having competitive women behind the wheel.
In other words, it is short-sighted, publicity-seeking, and offensive. Which, incidentally, is how much of the general public perceives F1 to be.
If Formula 1 is serious about self-preservation – although all financial evidence is currently to the contrary – the major stakeholders would be working to make the sport accessible to those not currently interested in watching. To that end, any form of segregation is self-defeating.
Can you imagine the outcry if Ecclestone were calling for a Jewish-only championship, a homosexual-only championship, or a minorities-only championship?
F1 must get more inclusive
As a sport, F1 needs to be more inclusive if it is to survive. Barriers to entry should be lowered, for teams and competitors alike. But lowering barriers to entry should not mean accepting teams or competitors who are subpar.
Instead, the sport as a whole should take a lead from Vijay Mallya, whose 'One From a Billion' attempt to find an Indian F1 driver was rooted in logic.
Imagine the positive publicity that would result from F1 undertaking a global search to find the next generation of racing heroes from previously ignored territories (and genders…).
The concept could be monetised, aired on television, and try-outs could be run in concert with those grands prix which take place in countries with little grassroots motorsport culture.
If Formula 1 wants to regain its mantle of being the motorsport category of the future, and not the dinosaur sport our fathers used to watch, a concerted effort to change the demographic of the entrants would be a significant step, while also boosting ticket sales at circuits that find F1 to be a hard sell to disinterested locals.
Joining the WEC in scrapping grid girls wouldn't hurt either...