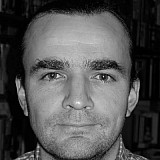 Nico Rosberg says he has "nothing to lose" heading into the United States GP, and is focussed only on securing a fourth win of the season at Austin.
The German insists that he is not fretting about the possibility of being beaten to second place in the world championship by Sebastian Vettel, despite his fellow countryman currently having a seven-point advantage.
Rosberg's teammate Lewis Hamilton will be champion on Sunday if he outscores him by three points and Vettel by nine.
"I never thought about finishing third," the Mercedes driver said in Austin.
"Because with my car for sure I'm still on for first at the moment, and then that's what I'm thinking about.
"Even if I know that it's tough, because I am realistic also, I need a lot of luck as well and all that.
"But I'm fixed on that until you tell me it's not possible any more."
Regarding his mindset going into this weekend, he said: "My frame of mind is nothing to lose. I want to win, and I have the opportunity to win.
"It's a great target to have this weekend, I'm focussed. That's it."
Ferrari penalties a boost
Rosberg admitted that the 10-place grid penalties for the two Ferrari drivers will make things easier for the German squad.
"It makes it more simple for us, the weekend, but they're still a threat from where they are, because you never know with the weather or whatever.
"We'll see, but it could make it an easier weekend."