Subscribe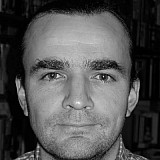 Daniel Ricciardo believes that he could have challenged Romain Grosjean for an eventual third place at Spa had he not retired after a power shutdown on his Red Bull.
The Aussie was two seconds behind Grosjean when he retired, and like team-mate Dany Kvyat he was set to take soft tyres for a potentially fast final stint after battling with Sergio Perez early on.
"I think we had pace on Perez," Ricciardo said.
"But they are slippery down the straights, and we knew that.
"Then we did the undercut, but then we sort of got boxed in with Kimi [Raikkonen], and Perez got me back quite easily down the straight. He did have the option, so I think that tyre was a lot stronger.
"The middle of the stint with the prime we were just circulating, I was struggling a bit on that tyre to be honest. I was hoping to get that option on soon and have a good end of the race, but that was how it ended."
Ricciardo said he would have had a similar race to Kvyat: "We had our sights set on that, we put ourselves in that position at the start.
"We saw Perez had quite a bit of deg, but we felt on the option we would have been stronger, and I think we were at the start.
"It's easy to say now, but I think we would have genuinely been in the fight with Grosjean there for the last spot on the podium. Of course it's disappointing, but it's part of it."
As for 2016...
Ricciardo made an intriguing comment when asked how quick the car would be if it had the same power as Mercedes – and he seemed to hint that he's expecting better things next year.
"Obviously even last year we were thinking, maybe how many more wins we could have had or whatever," said the Australian.
"That's something that we've got to look forward to for 2016, and see what we do.
"We know the car when it works, it works well, so we've just got to find a few more beans."