Get alerts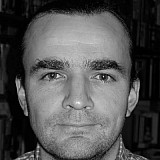 Former team boss Flavio Briatore has made clear his dislike of the current breed of F1 engines, and says that the rules have to change.
Briatore has been advising Renault CEO Carlos Ghosn on the French company's F1 future.
The Italian also remains close to Bernie Ecclestone, who also believes the current engine formula is a failure.
"The world is changing now," said Briatore in an interview with Sky. "You have these new engines. New engines, new problem.
"The engines create this situation, completely destabilising F1 at this moment. I hope Renault, if Renault come back in F1 [as a team], have the finance to support the engine programme.
"The more you invest in the technology, you take away the driver effect.
"The people want the drivers fighting. Motorbikes – this is a sport, when you see Valentino Rossi, [Marc] Marquez.
"F1, when you see the radio, 'Be careful because you're using so much fuel...' We call F1 a drivers' championship, it's not an F1 engineering championship.
"Let's see. But it's not easy for Renault to be competitive in a short time."
Briatore said he would like to see Renault, who is in talks to take over the Lotus team, stay in the sport.
"I'd love it. It's good for F1. Renault is a great brand, we won the championship with Renault, it's a super brand.
"But I believe the rules need changing in F1, about engines, so it's much easier for everybody to participate in F1."
The Italian concedes, however, that the bad press Renault got from Red Bull following its criticisms of the power unit, is not good for the marque.
"In F1 the people forget very quickly what happened. Red Bull won a few championships with Renault. Now the competitivity is not there, and all the fault is on the engine.
"So for Renault, they have only the bad media. If you want the bad results like this, it's not healthy to continue to be the supplier of engines."