Subscribe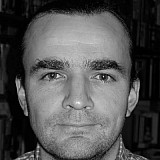 Hungarian Grand Prix organisers have announced plans for a three-year rebuild of the facility, which has changed little since its first race in 1986.
The programme will include new grandstands, pit facilities and a resurfacing of the track itself.
As an indication of the challenge ahead, one grandstand on the pit straight has been deemed unfit for use this weekend, and has been covered with a giant "Bernie says think before you drive" logo.
Bernie Ecclestone discussed the plans today with Miklos Sesztak, the Hungarian minister of investment, who has backed the project.
"Three years is the minimum," Sesztak told Motorsport.com. "But we have to start with the most important things here. We are still working on the plan, but the first step will be the new asphalt on the track.
"We have to do some development on the grandstands, because we have some problems, and we have to improve that. And then the pit buildings."
Sesztak stressed the race is significant to the country: "This is one of the most important sporting events in the country, and we want to keep it for as long possible."
Hungary has a contract with Ecclestone until 2021, and talks are underway about a five-year extension.