Get alerts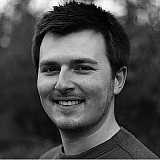 Daniel Ricciardo says Nico Hulkenberg's victory in the Le Mans 24 Hours could open up opportunities for other Formula 1 drivers to contest the French endurance classic.
Alongside teammates Nick Tandy and Earl Bamber, Hulkenberg delivered Porsche its 17th win at La Sarthe last weekend, becoming the first active Grand Prix driver to win there since Johnny Herbert and Bertrand Gachot in 1991.
Speaking in Thursday's drivers' press conference in Austria, Ricciardo said that he felt Hulkenberg's success "made us all look good" and could open doors for other F1 drivers to race at Le Mans.
"I watched quite a lot of it – about 18 hours," the Red Bull driver revealed.
"It was cool; racing is what we do. If we could manage to do more like they did in the old days, with drivers jumping between categories, that would be good.
"Fortunately, Nico has made us all look good and made it possible now – maybe we'll get chance to venture into these things in the future."
Vettel and Alonso open to Le Mans
Sebastian Vettel echoed former teammate Ricciardo's sentiment, praising the flat-out nature of endurance racing and saying that he could envisage himself racing at Le Mans in years to come.
"It was great to watch - everyone has the impression in a 24 hour race that people tend to take it easy as the race is so long and everything happens, so it is great to see everyone flat out from first lap for all of the race," said the four-time champion.
"As racing drivers that is what we are after to push every single lap, that means more fun. It night be something for the future to think about."
Fernando Alonso, who came close to signing a deal to drive for Porsche at La Sarthe this year, also left the door open to a future Le Mans foray, saying: "I have considered racing at Le Mans in the future.
"When it will be in the future I don't know - it was very close [to happening] this year, so maybe next year."