Subscribe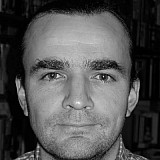 Nico Hulkenberg says his future is still open after he enjoyed his World Endurance Championship debut with Porsche in Saturday's Spa 6 Hours.
The third works LMP1 car was delayed when starting driver Nick Tandy tangled with a Porsche GT car early on, and had to crawl back to the pits for repairs.
It eventually finished sixth.
"To be honest I'll do this race and I'll do Le Mans and then after that I'll assess how much I like it," he told Motorsport.com.
"If there's a future or not here or in F1... I think my future is completely open, and it's too early to say at this time of year."
Hulkenberg was pleased with the way the race went, despite the frustration of having to play catch-up.
"I enjoyed it. My time in the car was good. Obviously we lost quite a bit of time in the beginning, which is a shame. But that's what we're here for, to get that kind of experience. It was good that we all got our time in the car.
"We didn't change tyres, we were so far back we were trying to get information for the other cars, so we elected to keep me out on the same tyres to see how that went. It went well, although at the end we were running out of tyres a little bit.
"Obviously Le Mans is more of a power track, but we still have some homework to do in the mean time. You saw we had some issues on some cars, so there's still work in front of us."
Hulkenberg said the whole weekend was a learning exercise in preparation for the 24 Hours: "Absolutely.
"It was obviously my first time getting in touch with this format of racing, everything has been a premiere this weekend. Considering everything I think it went fine, although obviously not the final result that we hoped for.
"Anyway, it was not about getting the main result here, it was about getting the experience. The traffic wasn't as bad as I thought it would be. Better than expected, I really enjoyed the traffic to be honest."
Nico said it will be easy to get back into the F1 groove in Spain next weekend: "I think I have the F1 feeling inside my body. You take the different software from the drawer in my desk and install that again in my brain!"