Get alerts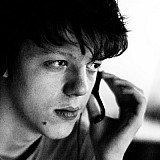 Nico Hulkenberg has shrugged off the comments of fellow grand prix driver Daniel Ricciardo, who had criticised the German over his stance on the Halo closed cockpit design.
After Hulkenberg said the Halo looked "horrible" and served to "sterilise the sport", Ricciardo said the Force India driver was unnecessarily "puffing his chest" over the concept.
Asked to respond to the Red Bull racer's comments on Thursday in Melbourne, Hulkenberg said: "I read it, it made me smile actually.
"He has his opinion, and I have mine. He has to respect mine.
"At the end of the day, what happens won't come down to either of us. My opinion hasn't changed from back then. We'll see where it ends up.
"Different people, different opinions. That's quite normal."
New qualifying format "came out of nowhere"
Regarding one of the other main talking points of the off-season - the new qualifying format - Hulkenberg said he was blindsided by the arrival of the change.
"I think it came as such a surprise," he said. "Three weeks before the season, no rumours about it, and then 'boom' - this is it, this is the new quali format.
"It was very surprising, it came out of nowhere really. Now is no point discussing if we like it or not. It's going to happen, so we have to understand it and get on with it.
"I don't think it will change the world. We will still do our runs as normal. I think it's one of those things, you have to go and do it, and then you learn from there. But I think we'll be okay."
Additional reporting by Andrew van Leeuwen