Subscribe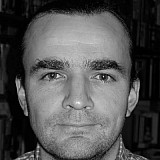 2015 was a mixed year for Nico Hulkenberg, being often outperformed by his Force India teammate Sergio Perez, but winning the Le Mans 24 Hours at his first try. The German discusses the ups and downs of his year with Motorsport.com.
The 2015 season was one of mixed fortunes for Nico Hulkenberg. The previous year he had comfortably outscored Force India teammate Sergio Perez by 96 points to 59, but this time the tables were turned and the German lost out by 78 points to 58 as a series of retirements proved costly.
However, he ended the year with a run of three strong top finishes in the last three races – a sixth and two seventh places – which gave him some useful momentum heading into the winter.
In June, he also found the time to win the Le Mans 24 Hours at the first attempt, adding yet another line to an already impressive CV, one that reflects his success in A1 GP, F3, and GP2.
Having turned down the chance to join Haas F1 – and potentially have a foot in the door at Ferrari – Hulkenberg remains with Force India for a third consecutive season in 2016.
The team finished a strong fifth in the world championship last season, but Nico is still searching for a truly competitive seat as the title chasing teams continue to overlook him.
Motorsport.com talked to him about his future prospects – and what that Le Mans win meant.
Q: How do you look back on the 2015 season? It appeared to be one of unfulfilled potential as you had reliability problems and incidents.
"It was a season of ups and downs certainly, especially after a tough winter. Starting the season Melbourne was actually surprisingly successful, I think I finished seventh, so that was really out of nowhere and really surprising. We knew from the beginning that the performance of the car wasn't there, and we were going to suffer quite a bit until we received the B-spec car.
"It proved to be quite a tough period until Silverstone. Having said that it was quite surprising what we managed, how many points we were able to get relative to our competition, which was Toro Rosso and Lotus at the time.
"We still did a decent job there – with poor performance still managing good results and good points. And then the B-spec came and things went a lot brighter straight away, I could tell after two laps that it would be put a big smile on my face, and change our season a lot.
"After the summer break for me there were a lot of technical issues and some mistakes from my side, and just two many hiccups and a lot of missed opportunities. That was quite frustrating and disappointing, but that's racing and life sometimes. If it goes wrong it goes wrong, you just have to keep your head down and keep working, and it will change again as well.
"The worrying thing would be if the performance wouldn't be there, and if I'd get beaten up by my teammate a lot on track, which is not the case. The performance was there, it was just a matter of sometimes bad luck, sometimes technical issues, sometimes I did a mistake."
Q: Was it just a natural ebb and flow?
"I think it's just natural. Sometimes things are bit more on your side, sometimes a bit more against you. I guess we had a period when things were against us. I don't think you need to over-think things, because then mentally you'll go even worse."
Q: You obviously want to be in a world championship-winning car. Does that make a season like you had doubly frustrating, another delay before making that step to the front?
"The chances of that happening were so slim anyway, I don't think they were intact at any point. You could as well argue that it's a good time, having no chance anyway, so having a poor couple of races is not as bad. Nobody ever wants poor races, it's not welcome and not great. To be honest that was the least concern and thought in my mind."
Q: Did the Le Mans win provide a reminder of how good you are as a driver?
"Having a success and especially one like this it was a big explosion or initiation, and it definitely gives you a boost, gives you a bit of self confidence. It helps you, no doubt. When you're winning, you're winning. It's different.
"You can drive the race of your life and finish sixth, and you know that it's one hell of a job and like a win to you, but it's just a sixth place. You feel very satisfied and happy with the job that you've done, but of course it's not the same thing as having a victory, of course."
Q: How hard is when you are winning all the time from karting to GP2 and then you get to F1 and a sixth place is a fantastic result?
"I just said that as an example, don't take that as a reference now please! It's tough, it's annoying. Somehow that's the sport, you need the right tool."
Q: And Le Mans gave you that winning taste again?
"Definitely, you were tasting blood again, how good winning feels."
Q: Do you think there's more driver input in sportscars?
"Maybe a little bit, it's true to some extent. There you can just push all the time, but here sometimes with the high degradation managing tyres is a bit against the nature of an F1 driver, and against what I would like to do. That's what the challenge is in F1 at the moment, you also have to overcome these challenges and take them up.
"And these are things that I don't have an influence on, and there's no point to waste my time an energy on that, I just have to work on challenging and mastering the situations, and learning and becoming a better racing driver. Adapting to the situation as well as I can."
Q: Is driving a sportscar actually easier, because you're going flat out and not always worrying about saving fuel and tyres and so on?
"It's certainly less managing, you can just it it hard – that's where the lap time is, push and you don't have to worry about tyres, or if I slide a little bit that I don't have to worry about braking into the next corner. Although recently we've had quite a few races in F1 where we could push quite a bit. F1 is still F1, it's enjoyable too, don't get me wrong."
Q: Force India made a big step with the B-spec, which delivered all the promise. Do you sense that this progress can be kept up over the winter?
"Yes, I have good faith and trust in the team that we can keep developing the car and keep closing the gap first of all to the likes of Williams, that we can take them on next year. That should be our target. That was also part of the reason to re-sign with them, because I see the potential, and I believe that we can pull it off.
"It won't be easy, we for sure have to do the right things and take the right decisions with the development of the car, which route we're going down, and do a great job weekend after weekend. But I feel that the team has got it, and now I want to prove it."
Q: Do you think that like 'Team Enstone' the team has got a strong core of people, a unit that just works, even though it's not the size of a Mercedes or a Ferrari?
"We have definitely a good number of people, and we have quality people, which is very important. We don't have the number of people and the resources that the big teams have. Given all that you need to give credit to what they've done and what they've achieved."
Q: You've had some continuity after moving around earlier in your career. Do you feel comfortable now at Force India?
"I do actually, really comfortable. Also one of the reasons to re-sign, if you're happy somewhere, if you feel you have the support of the team and the management, that's also something very important for a driver. Comfort is an also an element that will help you, and boost your performance."
Q: What can you do to position yourself to get into one of the top two or three teams – apart from get results is there anything you can do?
"You guys keep thinking so hard about top teams for me! I'm not so concerned. I'm here, I'm enjoying what I do, I want to do the best I can, I want to beat my teammate, and do great things – and then it will eventually happen or not.
"Of course I want to be at the front and winning races, but I've learned after all these years, I can't force it. It's going to happen or it's not going to happen. It's something that's not 100 percent in my control, in my powers. So I'm not too concerned about it. I'm just here, enjoying what I want to do. I want to do a great job for myself and my team, and that's it!"
Q: At Force India you are close to Mercedes. At the back of your mind is that an opportunity a couple of years down the line, if Nico goes or something?
"I think at the moment all this is too much speculation and too far down the line, as you say. You can like you say position yourself strategically, but looking at the short term future, it's not going to change much, and I'm committed obviously anyway for two years."
Q: And if you get too far ahead of yourself you start losing the focus on now?
"Exactly. You've got to be present in the present!"