Get alerts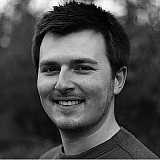 Nico Hulkenberg has ruled out skipping his Formula 1 duties with Force India to defend his Le Mans 24 Hours title next year.
The French endurance classic will take place on 18-19 June 2016, the same weekend as the European Grand Prix at Baku following the latest changes to the F1 calendar.
Hulkenberg, who delivered Porsche its first outright Le Mans win since 1998 earlier this year alongside Nick Tandy and Earl Bamber, said it would have been a "no-brainer" to return, but said there was no question of missing a Grand Prix to contest Le Mans.
"I am committed to do F1," the German said. "That is my main job, my main target here."
Hulkenberg also said there was "no point" in trying to speak to the FIA about the clash, adding: "It is something out of my hands, out of my control.
"We will have to go with what they decide and accept it, I am afraid."
Asked if Porsche could hold out for his services should the F1 calendar undergo a further reshuffle, Hulkenberg said: "Yes, but there will obviously be a certain cut-off point. I don't know.
"The calendar is there now, it is out. But we know often that the calendar comes out and it gets changed a little bit afterwards.
"I think there will be a cut off point for them as well where they have to confirm their drivers but I think there is still some time there."
He added: "It would have been a very busy year – 21 races, plus testing, plus two [endurance] races is a big challenge.
"I was thinking as well if it was still possible, but I think I would have done it again for sure."