Subscribe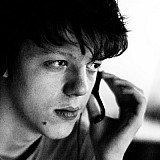 Force India's Nico Hulkenberg insists the media is too focussed on linking him with top Formula 1 teams, saying he is content where he is.
The German re-signed with Force India on a two-year deal midway through the 2015 campaign, and as such will be set for his fifth season with the squad in 2017.
Hulkenberg has been long regarded as one of the sport's top talents, with many observers lamenting his lack of opportunities in a frontrunning F1 car - but he insists he is not concerned by the situation.
"You guys keep thinking so hard about top teams for me!" he told Motorsport.com when asked about future career opportunities with the sport's leading outfits.
"I'm not so concerned. I'm here, I'm enjoying what I do, I want to do the best I can, I want to beat my teammate and do great things – and then it will eventually happen or not.
"Of course I want to be at the front and winning races, but I've learned after all these years, I can't force it. It's going to happen or it's not going to happen. It's something that's not 100 percent in my control, in my powers."
Regarding the possibility of going after a Mercedes seat should it part ways with one of its current drivers, Hulkenberg added: "I think at the moment all this is too much speculation and too far down the line.
"You can position yourself strategically, but looking at the short-term future, it's not going to change much, and I'm committed, obviously, for two years."
Comfortable with Force India
Hulkenberg was also full of praise for his current team, with which he has now run in three of his five seasons as an F1 driver.
"I do actually feel really comfortable," he said. "That is one of the reasons to re-sign - if you're happy somewhere, if you feel you have the support of the team and the management, that's something very important for a driver. Comfort is an element that will help you, and boost your performance.
"I have good faith and trust in the team that we can keep developing the car and keep closing the gap to the likes of Williams, that we can take them on next year.
"I see the potential, and I believe that we can pull it off."
Interview by Adam Cooper