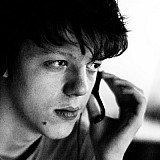 Nico Hulkenberg hopes Pirelli's new range of F1 tyres for 2017 will allow drivers to push more, admitting the preceding years' focus on tyre management has been occasionally frustrating.
Having been asked to deliver a high level of tyre wear over the past few F1 campaigns, Pirelli for 2017 is tasked with producing compounds with low degradation and a bigger operating window, so as to move the balance towards out-and-out speed and away from management.
Hulkenberg, who moves from Force India to Renault for what will be his seventh season in the championship, is among those backing this change in philosophy - although he is unsure whether the tweaks will come to fruition for 2017.
Asked whether he was optimistic of the direction taken by F1's new-for-2017 ruleset as a whole, Hulkenberg said: "I am not sure. I don't know at the moment how those cars and tyres will behave. It is a bit early for that, as I haven't felt and run those tyres. We will only know better once we start testing and have done a few races.
"I hope that they allow a bit more free pushing and not as much management. But I am not sure that will be the case.
Asked whether he found modern F1's tyre management focus frustrating, Hulkenberg said: "Certain moments, yes. On the other hand, it is a different challenge to do a good job there and to overcome that.
"Sometimes you feel like you are limited, as naturally your mindset is you want to push all the time. It is not always possible and you need to decide when you pick your battles and decide, okay, now I push, and now I save."
Wet tyre issue known "for some time"
The other major talking point regarding Formula 1's tyres is the performance of the full wet compound, after several drivers complained following the stop-start Brazil race that the rubber couldn't deal with aquaplaning.
"I think obviously we knew it, but we have seen it quite drastically in Brazil now that we need to improve the ability of the tyre to cope with standing water and to drain more water," Hulkenberg said.
"I think we knew that for some time but, because we had so few wet races, the subject was not picked up.
"But now obviously it is picked up because of us not being able to race. It was not really heavy rain [in Brazil], it was only drizzle but that was enough to get aquaplaning and to stop us racing."
Additional reporting by Jonathan Noble