Get alerts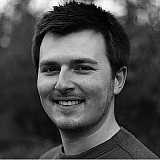 Nico Hulkenberg has downplayed being told to "shut up" by race engineer Bradley Joyce during qualifying for the Mexican Grand Prix.
Force India driver Hulkenberg qualified 10th, one place behind teammate Sergio Perez, with the team choosing to send both drivers out for a single late run in Q3.
But Hulkenberg seemed to be unaware he was on a timed lap when he hit the track, and had been planning to slow to allow the Williams of Valtteri Bottas through until Joyce's intervention.
After being told on team radio that the Finn was 2.5 seconds behind on track, Hulkenberg said: "So I'll have to let him past then if he's pushing now."
Joyce replied: "No you won't, you're pushing! You're pushing! Do not do that! You're pushing! We're on a timed lap now, Nico."
When Hulkenberg asked in turn "warm up lap?", Joyce shouted back: "Shut up! It's not a warm up lap, it's a timed lap! Bottas is on a warm-up lap behind you.
"I'll tell you where the traffic is, you concentrate on driving!"
Speaking afterwards, Hulkenberg dismissed the heated exchange as a simple misunderstanding.
"There was a bit of confusion," said the German. "I need to talk to the engineers because I couldn't understand what was going on."
Asked if he felt Force India made an error by not sending its cars out for early runs, Hulkenberg added: "I think we were [on track at the right time], I don't think that was the problem.
"One lap pace doesn't get much better than we saw just now, unfortunately."