Get alerts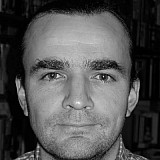 Mercedes has described Lewis Hamilton as a "high performing lion" being asked to "drive like a robot" too often so far in 2018, and it's another issue it wants to tackle as part of its strategic troubleshooting from the early races of the year.
A month ago very few people would have bet that Mercedes would fail to win any of the opening three races of the Formula 1 season.
It's incredibly close in F1 at the moment. The days of Lewis Hamilton and Nico Rosberg droning around at the front of the field - basically able to finish one-two unless they broke down or crashed into each other - seem like another lifetime.