Get alerts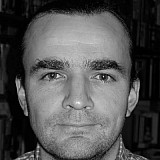 Haas insists it continued to prove doubters wrong in 2017. But will the US-owned organisation's third campaign prove to be its most challenging thus far – and what can it do to raise its game?
In 2017, Haas overcame the long-held belief that a new Formula 1 team's second season is tougher than the first by scoring significantly more points, even if its position of eighth in the constructors' table did not change.
The second-year theory is based on the obvious notion that a new team has plenty of time to focus on its debut and get its first car ready, but then has to design and develop the second car while in the middle of a frantic racing season. In 2017, Haas had the added challenge of dealing with the massive rules changes.