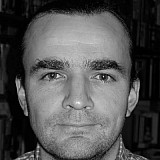 Lewis Hamilton insists that an overheating seat won't slow him down in Sunday's Chinese Grand Prix, especially if he's leading.
The reigning world champion has struggled with a hot backside throughout the Chinese GP weekend, due to unexpectedly high temperatures in the Mercedes cockpit, but claims it won't slow him down.
"If you are winning you can do anything!" he joked. "I don't know what it is.
"Sometimes you have heat coming in – you have hydraulics in the car and sometimes your ankles and feet start getting very warm in some races.
"Sometimes with the tubes that come into the cockpit or wires that come into the cockpit there's heat [that] comes through them."
"It felt like you'd had a real whoopin'"
His Mercedes team is working hard on tracing the issue ahead of Sunday's race, having struggled to locate the case so far.
"So there will be a small leak somewhere," he said. "They've been patching it up, and also I changed the seat, which has less insulation or less heat protection on.
"I'm sure they'll do everything. But yesterday was kind of warm. It doesn't burn through the overalls but your butt's pretty hot! It felt like you'd had a real whoopin', that's all I can compare it to." 
Problem not solved yet
Team boss Toto Wolff added on the subject: "There is an electronic box below his bum, so it's either that or the engine itself.
"We changed the seat, we put more insulation between the seat and the chassis, and hoped the problem is solved. It's not solved yet."