Get alerts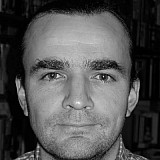 Red Bull team principal Christian Horner has questioned Ferrari's decision to ask the FIA to review Sebastian Vettel's post-Mexican GP penalty.
Vettel dropped from third to fifth place – behind the two Red Bull drivers – after he was deemed to have moved in the braking area while defending from Daniel Ricciardo.
On Thursday, Ferrari announced that it wanted the decision reviewed after "new elements" came to light.
"Where do you draw the line?" Horner told Motorsport.com. "That means that you could theoretically challenge an awful lot of other events of the other 18 races throughout the season.
"That event, the book should be closed on it, the results were published and official, there was a right to protest and appeal. That wasn't taken up, so it really should be end of story."
New evidence needs to be revealed
Regarding the process of what happens next, he said: "I guess Ferrari must feel that there is some compelling new evidence. I think the process is it has to go back in front of the stewards that were at the event, and then they have to unanimously decide if it warrants being looked at, and then it would be put before the stewards at this event.
"There's very little for me to comment on until we understand what their new evidence is, and what the response of the FIA stewards is."
Ferrari has refused to elaborate on what "new elements" it has to back-up its request for an official review.