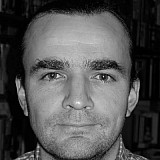 Red Bull team boss Christian Horner says Renault "knows what it needs to do" to recover from a disastrous start to the 2015 Formula 1 season.
The team's frustration with Renault moved up a notch after Daniel Ricciardo's spectacular engine failure at the end of the Bahrain Grand Prix.
While the Australian managed to get across the line in sixth place, it means he will now be on his fourth V6 engines at the Spanish GP – and thus one step away from the first grid penalty of the season.
"The engine decided to join the firework party at the end there," Horner motorsport.com.
"There was no warning, it was instantaneous. It went 200 metres before the line, so the good thing is he managed to get over the line."
Asked what he would say to Renault, he added: "They know what the situation is. I don't need to say anything – they know what they need to do."
In effect the RB11 proved itself the fourth fastest car in the race, but Horner takes little comfort from that.
"That doesn't really mean much. We can see at the end of the stints that we're closer to the pace, but there's still about a second to find, and we know where that is."