Get alerts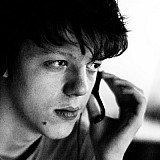 Team boss Christian Horner has hailed young Red Bull rookie Daniil Kvyat, saying the Russian is "developing nicely" within the team.
Kvyat, who spent his first season in Formula 1 with Toro Rosso in 2014, has endured what was perceived as a rather slow start to his Red Bull career early this year.
However, he has since enjoyed an upturn in form, recording a maiden podium at the Hungaroring, which puts him just six points adrift of highly-rated teammate Daniel Ricciardo.
And Horner is adamant that Kvyat's struggles early on weren't "really all his fault", saying: "He missed the first Grand Prix, [had] lots of reliability issues and failures.
"It could have got into his head a lot more than it did. It's credit to him that he bounced back from it and got himself going," he added.
"He is making more and more progress since Monaco, he deserved his first podium and I think he will draw confidence from that."
Kvyat trails Ricciardo 4-6 in qualifying in 2015, but has finished ahead of the Aussie in five of the nine races they contested together.
Ricciardo "at the top of his game"
Ricciardo was also on the receiving end of praise from the team principal, who said the Australian would get an "A plus" for his performances in the first half of the season.
The Australian was one step below Kvyat on the Hungarian GP podium but was in contention for victory before late-race contact with Nico Rosberg.
"He is at the top of his game and some of his overtaking moves [at Hungary] were back to the best we have seen of him," Horner said.