Subscribe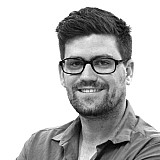 Christian Horner has apologised to fans after today's first use of the elimination qualifying system, and says it should be fixed before the next round in Bahrain.
While there was plenty of action during Q1, the final segment of qualifying was particularly low in terms of on-track action, pole position essentially decided with a one-lap shootout at the beginning of Q3.
All eight drivers were then out of their cars long before the session was technically over, meaning there was no 'showdown' for pole.
"We should apologise to the fans here, we haven't put on a show here," Red Bull Racing boss Horner told the BBC at the completion of the session.
"I think we should accept it, we tried it, it didn't work – I think we should apologise to the fans.
"You haven't got the right to reply to have guys like Seb [Vettel] and [Kimi] Raikkonen in fast cars and whole qualifying being done with five minutes to go.
"Qualifying should be building up to a crescendo, we need to learn from it. The important thing is not to stick your head in sand and change it.
"I think it needs to be done for Bahrain. I would prefer to go back to qualifying we had, but that is my personal opinion. I think it was better the way it was."