Subscribe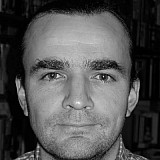 Christian Horner is confident that Red Bull's choice of supersoft tyres for the start of the Mexican GP will allow Max Verstappen and Daniel Ricciardo to give Mercedes a hard time.
Having split its drivers in Austin, this time Red Bull went for the traditional approach of supersoft tyres for Q2, while Mercedes and Ferrari went for softs and a potentially longer opening stint.
In Q3 both drivers were ahead of Nico Rosberg, although ultimately they lost out to the German.
Verstappen and Ricciardo will thus start behind the Mercedes duo on the second row, and there is a chance that their extra grip will give them an advantage off the start line, and possibly in the first few corners if their tyres get up to temperature more efficiently.
"We got mighty close to pipping Nico," Horner told Motorsport.com. "But he dug one out of the bag at the end there at the end.
"But to be within a couple of tenths of the front row here, lock out the second row with both our cars, and be on a different strategy, I think that sets things up nicely for tomorrow's race.
"We discussed it this morning and we thought our best opportunity would be on the supersoft, whereas at the last race it wasn't clear.
"We've put both of our cars on that tyre, because we believe for us it's the better strategy for our car and our race. They converged on set-up, they're both pretty happy with their cars."
Something different
Horner admitted that while the Red Bull drivers were more comfortable with the supersoft, the team also expected Mercedes to go with the soft, and thus it made sense to do something different.
"We were fairly certain based on their tyre selection that that's what they would be aiming for.
Racing Mercedes on the same strategy, they would be able to cover you and have a little pace advantage.
"At least by doing this it adds another element to the race, and strategically it's going to make it more exciting."
With a potentially longer first stint Mercedes has a clear chance to do a soft-medium one stopper, but Horner didn't rule out one stop for Red Bull.
"I think you've got to be flexible. The temperature with these tyres is so sensitive, I think you've got to have your mind open to any scenario."
Regarding Red Bull getting in the title battle mix, he said: "We're in it for ourselves. They're racing themselves in their own battle. If we can grab an opportunity, of course we're going to try and do that."
Don't miss our Mexican GP video preview…