Get alerts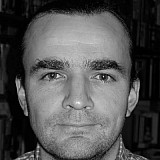 Fernando Alonso says he does not expect improved performance from the Honda power unit in the Canadian Grand Prix, despite the Japanese manufacturer using two of its development tokens.
Alonso insisted that the tokens – understood to have been spent on a revised turbo – are aimed more at reliability.
Engine suppliers are usually allowed free upgrades by the FIA for pure reliability reasons, so presumably Honda was not able to prove its case.
"Not really much," said Alonso when asked what he expected of the upgrade. "In fact the engine is exactly the same this weekend compared to Monaco.
"We did use two tokens of the nine, but they are more for reliability reasons, for some of the problems that we faced recently.
"In terms of performance it should be exactly the same, so we'll see."
Nevertheless the Spaniard is optimistic about prospects in Canada.
"For us in McLaren having the possibility again to score points will be good news," he said.
"In Barcelona we were looking for ninth at the end of the race before the retirement, in Monaco we were eighth and ninth, so after missing two opportunities in my case to be in the points hopefully the third one will be the good one."
Chassis weakness
Intriguingly, Alonso said that the Monaco GP had pinpointed weaknesses in the chassis, whereas the consensus previously had been that the MP4-30 was a strong package.
"It was a weekend where we expected a lot, because the power effect was quite low in Monaco, and we didn't perform as good as we thought, so we were struggling also with the chassis side.
"We have some good understanding of what we are missing at the moment in terms of mechanical grip, and in terms of aerodynamic behaviour of the car as well, so many things to do for us. We have to improve in many areas, not only the power unit.
"Also the reliability is not good enough. I retired the car in Barcelona, I retired the car in qualifying in Monaco, I retired the car in the race in Monaco, so there are some plans to improve that as well."
McLaren is expected to introduced a significant updates package in the Austrian Grand Prix, with the team hoping to run a revised short nose as well as other aero improvements.