Get alerts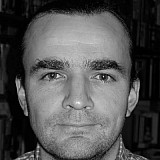 Honda has played down plans to expand its Formula 1 engine supply to a second team despite the recent speculations linking it to Manor.
Manor, which currently uses 2014 Ferrari power units, said earlier this weekend that its engine options remained "open" for 2016.
But Honda F1 chief Yasuhisa Arai says that there is still no plan in place to expand to a second supply next season.
"It's a good idea but we don't have any such kind of plan," said Arai. "I concentrate on McLaren-Honda, one team, that's it."
McLaren team boss Eric Boullier insists that the 2015 project has not suffered because of the lack of a second team to help log mileage on the new power unit.
"I do agree with Arai-san," said Boullier. "I think the project is not mature enough to take over a second team.
"I think a lot of [the] job can be done on dynos before we think about having a distraction of a second team."