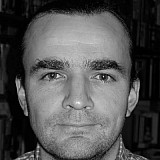 Plans for dramatic aerodynamic changes for 2017 are back on the agenda for Tuesday's meetings of the F1 Strategy Group and F1 Commission in Geneva, despite having seemingly been dropped after earlier discussions.
Red Bull had led the push for major changes, which including a significant hike in downforce helped by a larger diffuser. However, Mercedes led the dissenters after its research indicated that overall lap times would be slower because Pirelli would have to run higher tyre pressures, which in turn reduced grip.
Thus, the watered-down package, without the bigger diffuser, was subsequently voted on by the F1 Commission – although Red Bull and two other teams disagreed.
After further debate by team technical directors via the forum of the Technical Regulations Meeting group, and in the less formal setting of a gathering of teams and drivers at Pirelli's Milan HQ earlier this month, no consensus could be found, although a compromise proposal from McLaren gathered some support.
However in recent days the high downforce and more radical package as favoured by Red Bull has returned to the agenda, and sources indicate that both Bernie Ecclestone and Jean Todt now want it to happen.
Given that until February 29 only a majority agreement is needed, the high downforce plans could yet be pushed through if Ecclestone and Todt can sway the room in Geneva. After March 1, unanimity will be required for 2017 changes.
"If it goes into March, forget it"
"I think it'll be an interesting day," said Christian Horner. "We've got the strategy meeting in the morning, which is usually a good old argument, and then we've got the commission meeting in the afternoon, where hopefully something will get agreed.
"It's a wonderful opportunity for F1 to address the rules for 2017, and I think it will be a great shame for that opportunity to be missed by not grabbing the bull by the horns.
"If it gets delayed, I think it will be disappointing for the fans and for everyone. I think there's a real opportunity with a relatively clean sheet of paper to do something really good and address the fundamentals that we really set out almost 12 months ago - to make the cars more exciting, harder to drive, to see a bigger differential between the drivers' skill, for them to be more aggressive, and absolutely to see driver and machine at the limit."
Horner hinted that Ecclestone and Todt will be the key: "The thing that concerns me is obviously that each team has a different vested interest, and when that happens, things get diluted.
"We really need to see hopefully strong governance and leadership, and the commercial rights holder and the governing body aligned tomorrow in what they want F1 to be moving forward.
"Because if it goes beyond February, then it has to be unanimous, then you may as well forget it."
Pirelli used as "scapegoat"
Horner suggested that some people were using the tyre issue as an excuse not to pursue the radical change route, and he insisted that Pirelli is capable of building tyres for whatever rules are thrown at them.
"We had a very productive meeting with Pirelli several weeks ago where several teams and drivers went to Milan and Pirelli's HQ and met with [company chairman] Marco Tronchetti Provera to go through any concerns, and it was made very, very clear to us at that meeting: 'Come up with the regulations and we'll make whatever tyres you want to suit those regulations.'
"I think it's wrong to use Pirelli as a scapegoat to compromise regulations. I think F1 has to come up with a car that it feels it wants and it needs, and I'm sure that Pirelli can make the necessary product, as their chairman stated."
Teams should be allowed to help
Meanwhile, Adrian Newey fears that the 2017 rules could be a compromise, and said the problem was that in recent weeks teams have not been able to contribute new research to the debate, as an earlier opportunity to run CFD studies had ended.
"I think that is a legitimate concern," said the Red Bull technical chief. "The 2017 chassis regulations were first proposed some time ago and the teams have been allowed a period when they could do initial CFD studies, and feedback to the FIA on the results of those studies.
"Still I feel they are slightly immature, if you go back to the current regulations, while they can be criticised, you can say they did have a decent amount of research behind them. These have had work in a different way with the teams doing some of the work, through that CFD amnesty period where teams were allowed to do some research and feedback.
"The problem is that period stopped, and then there have been all sorts of attempts to dive in and change those regulations, from that amnesty period to now, so no further work has been done on it, which I think is a wasted opportunity. That is where we are."
He added: "I think we just want as much freedom as possible. The danger is that then creates a spending frenzy of more investment and more research budgets are rewarded with more performance. That is my personal opinion and one that is not supported by everyone inside the team.
"I think if we had a more open set of aero regulations coupled with a form of restriction of size of the aero teams, then that would be a more creative atmosphere for everybody."