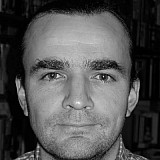 Lewis Hamilton has acknowledged the potential threat from the two Red Bull drivers at the start of the Mexican GP, when they will have an advantage from their softer tyres.
Max Verstappen and Daniel Ricciardo will start from the second row on supersofts rather than softs, giving them a boost off the line and on the long run to the first corner.
There's also a potential benefit in tyre warm-up over the early part of the first lap.
In Austin, Nico Rosberg lost out to Ricciardo in similar circumstances when the Australian went down the inside and had a better run out of Turn 1.
"They should be pretty strong on the first lap," said Hamilton. "They have an advantage in terms of the start, I think guessing they'll have an advantage of about three metres by Turn 1 with the softer tyre – that's generally the statistic they work on. I'll try to keep them behind somehow.
"The tow is very, very minimal, you sure last year I was right behind him [Rosberg] and it made hardly any difference.
"The tow effect is much smaller here than it is in other circuits. But it's still there, and that's why I've got to get a good start."
Hamilton is confident that he can get off the line well: "I think already from last weekend I felt a lot more confident in the whole process. I wish I'd had that at the beginning of the year, obviously I'd be in a different position now.
"At least we've got it right now. I feel confident for tomorrow. It's obviously a long run down to Turn One, and it will be even more important to get a better start."
Rosberg, meanwhile, played down the Red Bull threat and preferred to focus on the car in front of him on the grid.
"I'm not concerned, no," said Rosberg. "I had a great start in Austin even on the soft, just as good as the guys on supersofts.
"There's a long run down to Turn 1, and that should be an advantage for the guy starting second. I hope to get a good slipstream maybe off Lewis, and see.
"Try and go for getting that first place back before Turn 1."