Subscribe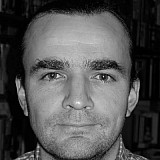 Mercedes is still investigating the engine problem suffered by Nico Rosberg in final practice, and the team admits there is still a question mark over the unit in Lewis Hamilton's car.
Rosberg was forced to go back to the old-spec engine that was used up until Spa, but Hamilton says he is not worried about the results of the investigation impacting his race, should an inherent problem be found.
"So far I'm not concerned about it because it's not been raised with me," Hamilton, starting from pole, said when asked by Motorsport.com.
"That's obviously for the team to think about and stress over.
"I'm just focussed on trying to do the best job I can tomorrow. Either way we'll be racing with the Ferraris, so I'm not concerned about it."
Mercedes boss Toto Wolff says that the team did not detune Hamilton's unit in qualifying in order to protect it.
"We ran Lewis's engine like we would normally run it in qualifying," said Wolff. "There wasn't any conservatism because we simply don't know what the root cause of the problem on Nico's engine was. And we don't think it was performance related.
"In terms of Lewis's engine [for the race], we haven't identified the problem. There is still a big question mark about what's actually happened, and the potential risks for tomorrow."
However, Wolff admitted that should a serious issue be discovered, in the most extreme case the team could yet change Hamilton's engine, a move that would relegate him to a pitlane start.
"It was clear that today even if we found out what the problem was we couldn't change two engines [before qualifying], so we did it on Nico's car.
"If we find out that it's a major issue or it's something that could put Lewis's race at risk, this would be certainly something that we would consider, because our car has great pace, and it's better to play it safe.
"At this moment we don't know and I still have every belief that it's something we can solve."