Get alerts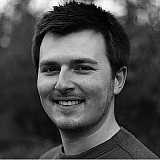 Lewis Hamilton believes he could have fought for victory in the Singapore Grand Prix until he was forced to retire when his Mercedes suffered a terminal loss of power.
The Briton was running in fourth position, one place higher than his grid slot of fifth, when he was suddenly caught and passed by teammate and title rival Nico Rosberg at mid-distance before sliding rapidly down the field.
Hamilton tried in vain to resolve the problem with help from the Mercedes pitwall, but opted to retire the car when it became clear that the issue would not be possible to cure, registering his first DNF of the season and reducing his title advantage over Rosberg to 41 points.
I thought I might have the chance to win the race – but then I lost power.

Lewis Hamilton
Speaking afterwards, Hamilton believes his pace on the soft tyre, while his rivals were on super-softs, could have put him contention to fight for victory until his misfortune struck.
"I was feeling good out there, so optimistic – I was on prime and guys in front of the option, and I felt I was easily keeping up with them and more pace in the car," he said.
"I was getting excited for pit stops, in my mind I thought I might have the chance to win the race – but then I lost power."
Asked if answers were needed about a sub-par weekend for the Mercedes team in general, Hamilton added: "Definitely. We should not have been in the position we were in anyway.
"You can say some of the others have a better car here, but maybe by a maximum of half a second, so not a second and a half.
"We definitely have to work out what it was and we will work hard to work out what it was."