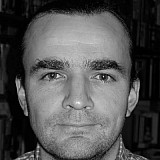 Lewis Hamilton isn't taking anything for granted about the form of Mercedes as rival teams continue to develop their cars and try to close the gap.
The Brackley-based squad has started 2015 where it left off at the end of the previous season, comfortably in command of the constructors' table with Hamilton leading the drivers' standings from teammate Nico Rosberg.
But Hamilton insists that Mercedes can't afford to rest on its laurels, particularly with a rejuvenated Ferrari now nipping at the team's heels, saying: "We're by no means in the clear; we've got a long, long way to go.
"I know that others are working very, very hard to close that gap, so I've got to really stay on my toes, really kind of continue to be innovative with the things I do on the track and my engineers to really extract the most from the car, and even more if possible.
However, the two-time champion says he remains assured that his team is still on top of the situation.
"I feel confident that the team has done everything we could to be as strong as we can this weekend, and to improve," he said.
"Others have definitely improved as well, but I'm confident in my guys. We've not come with a ton of upgrades – it's generally not the philosophy of the team to just pile on lots of different things.
"We've come with quality upgrades, not quantity. Hopefully we'll be good, but it's a guess."