Subscribe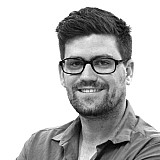 Lewis Hamilton has revealed that a car crash played a part in his travel delay ahead of this weekend's Brazilian Grand Prix.
Hamilton missed a scheduled press conference in Brazil yesterday, leading to rumours that he may not race at all this weekend.
The Mercedes team moved to quickly quash any speculation that he won't take part in the race, confirming to Motorsport.com that Hamilton's travel had simply been delayed by a day due to doctor's orders.
Hamilton himself has now revealed more details about the situation, taking to social media to explain that it was a car crash in Monaco that led to doctors keeping him in Europe for an extra day.
"I've not been well with a fever but I also had a road accident in Monaco on Monday night," Hamilton wrote on an Instagram post.
"Whilst ultimately it is nobody's business, there are people knowing my position that will try to take advantage of the situation and make a quick buck. No problem.
"Nobody was hurt, which is the most important thing. But the car was obviously damaged and I made very light contact with a stationary vehicle.
"Talking with the team and my doctor, we decided together that it was best for me to rest at home and leave a day later.
"But I am feeling better and am currently boarding the plane to Brazil.
"However, I am informing you because I feel we all must take responsibility for our actions. Mistakes happen to us all but what's important is that we learn from them and grow."