Get alerts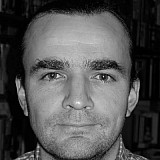 Lewis Hamilton needs to finish second or better in the finale to be crowned World Champion.
Nico Rosberg did everything he could possibly do in Brazil to keep his title chances alive by taking pole and securing victory under the most extreme pressure from Lewis Hamilton.
The German's fifth success of the season means that if he wins in Abu Dhabi and Hamilton is third or lower, he will take the championship. In reality, he is relying on his team mate having some sort of problems.
Austin still fresh in Rosberg's mind
"It was a great weekend all in all," said Rosberg. "Austin was a tough day for me on Sunday, so it was important for me to just improve, because I just didn't do a good enough job in the race in Austin. Today I managed to do that, so that I'm happy about. I learned from Austin and did better, so that's a big step in the right direction. One race too late, but there's still all to play for.
"Now I'm just hoping for [Abu Dhabi] and need to try and keep this going now. Really feeling good in the car and everything. And it was a great race with Lewis. He had a great race too, just behind me all the time. I always needed to make sure that the gap was always such that there was no chance for him to go for the overtake – unlike Austin. And managed to do that, so that was good.
Well, I find it artificial and I don't like it in general. Of course, now, with the way it is, it's great for me now

Rosberg on double points
"I was confident, definitely, because already in the first stint I could see that I could control the gap and could just make sure that Lewis didn't come into the region where he could launch an attack, so from that point of view, once I saw that, I was very confident that I could keep on controlling the gap for the whole race.
"Also, when Lewis had the spin and was further behind, I saved more tyres than I normally would have done and so that I could just make sure that at the end of the stint I had enough, because it was so critical on tyres today and that worked out really well too."
Double points
Regarding the double points issue he said: "Well, I find it artificial and I don't like it in general. Of course, now, with the way it is, it's great for me now, at the moment, but you know that's just because of the situation but in general... There are other sports which have tried the same sort of thing, like NASCAR and they've done this very successfully.
"The fans love it and everything, so we need to keep on reviewing it. It's good to try something and we'll see how it goes this year. The important thing is that the fans are happy, that's the most important thing, and we need to see if we keep on doing it or change or whatever."