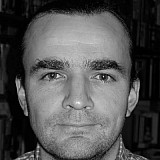 Lewis Hamilton says his sole focus is to get pole position for the Abu Dhabi GP – and insists that he not going to think about the race or strategy until after qualifying.
Hamilton made his intentions clear when he did his practice starts at the end of Friday's sessions from the pole position slot.
"I've been starting where I mean to start," he said. "That's what I'm working towards, being there, I'm not working on being in second.
"You never know what's going to happen, but I'm hoping that we've got the right balance and my head's in the right place to get that pole, because I've not had pole here for a long time.
"Pole position helps a lot here. You need a 1.1s, 1,2s deficit to the car in front if you're behind someone to be able to overtake them.
"You don't have that between myself, Nico, or the Red Bulls, so position is everything. So I need that pole."
Hamilton said he doesn't want to look further than Saturday. "Right now I'm solely focused on qualifying, because at the moment I don't even know where I'm starting from.
"I need that pole position, that's what I'm going for. Then on Saturday night I can start to think about what I'm going to do in the race, but right now zero per cent of my mind is focused at all on the race.
"There's not one single ounce of my thoughts going towards the race right now. It's just getting myself in position to be able to race for the win, which is what I need."
Meanwhile he was happy with progress on Friday: "It's not been too bad. It started out well, P1 was really good, the long run was really good, then P2 didn't start out that good, the first run on the soft tyres was pretty poor.
"I did nine laps and didn't get one time, so I was in a lot of traffic, locking up, and all these sorts of things. It's kind of frustrating a little bit, but when I put the ultrasoft on it went well, then the long run was really good."