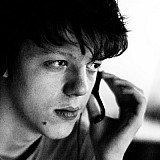 Lewis Hamilton says he won't try to back teammate Nico Rosberg into the pack in Abu Dhabi if he's leading the race, instead insisting he wants to be "as far ahead as possible" of his teammate.
A win alone in the Abu Dhabi season finale will not be sufficient for Hamilton to clinch the 2016 drivers' title, as the Brit also needs Rosberg to end up off the podium.
Red Bull team boss Christian Horner suggested earlier in the weekend that, if Hamilton finds himself leading his teammate in the race, he would be "smart" to hold up Rosberg to allow other drivers to attack - claiming it would be "the only way the result could fall his way".
However, in the pre-event press conference, Hamilton indicated he does not agree with that suggestion.
"Nico has been on pole here for the last two years here, he has been very quick," Hamilton said. "This has been a relatively strong circuit for me, but [I was] not delivering the last two years, so my sole goal is to do so.
"In terms of tactics in the race, that has to come on Sunday, that has never been my thought process. If I am ahead, I want to be as far ahead as possible.
"When you have a 18-30 seconds' lead, that is as painful a blow as you can give to the guy you are fighting.
"If you look at last race [Brazil] with no red flag, I would be 30 seconds ahead. That is more of an achievement than backing up your teammate.
"While here it sounds like it makes sense, it is not very practical to do. You have two long DRS zones, it wouldn't be easy or wise to do so."
Abu Dhabi title permutations:
Don't miss our Abu Dhabi GP video preview…