Subscribe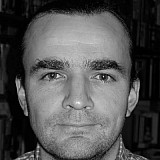 Lewis Hamilton has been told that his new-specification engine has been given the all-clear for the Italian Grand Prix, despite Nico Rosberg's problems on Saturday.
Rosberg was forced to revert to an older power unit following the discovery of a problem that could not be immediately identified after final practice.
An overnight investigation by Mercedes has determined that Rosberg's issue in FP3 was caused by a coolant leak that contaminated the engine.
The problem forced Rosberg to make a hurried switch back to the older spec engine for qualifying, a move that contributed to him only making fourth spot.
The team had been concerned that it would find something that might compromise Lewis Hamilton's race, which could have forced him to switch too. That would have meant a pitlane start.
However, Mercedes engineers are confident that there will not be a repeat, and nothing is being changed on the world champion's car as a result of the investigation.
Engine return
The part that failed on Rosberg's engine was well proven and had been in use for some time, and was thus not associated with the Monza upgrade package.
A Mercedes spokesman told Motorsport.com that it was too early to determine whether Rosberg's original upgraded engine will still be useable at a future event.