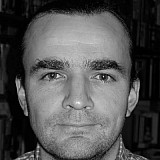 Damon Hill says that Formula 1 champion Lewis Hamilton should not be criticised for his hectic celebrity lifestyle away from the track.
While some observers have voiced their disapproval of Hamilton's behaviour, notably McLaren boss Ron Dennis, Hill believes his fellow World Champion's high profile can only be good for the sport.
"He's using F1 as his own launchpad for himself," Hill said at the Autosport International show on Sunday.
"And some people might say we're not so interested in what you're wearing, what hat you've got on, or what club you went to. But other people are.
"We've got a driver out there in the world, putting himself about, enjoying his life, enjoying his celebrity status, enjoying the fact that he's a three-times F1 World Champion.
"People who may know nothing about F1 say who the hell are you? He says, 'I race F1, watch me.' That's got to be good for the show."
Criticism inevitable
The Sky F1 pundit added that it was inevitable that critics would focus on how Hamilton's results might be impacted by his busy social life.
"The only time it really concerns the sport is whether or not a driver's lifestyle is affecting his performance," he said.
"We're asked to comment on what we see, and we're asked to speculate as to why a driver is on form or off form.
"Some of the speculation about his form does sometimes centre on whether or not he's been in the gym, or in the factory working on his performance.
"So he invites that criticism, I think. He's got to accept that, and I think he does."