Get alerts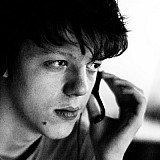 Mercedes driver Lewis Hamilton reckoned that his run in the third segment of qualifying for the Mexican Grand Prix - in which he secured pole - was his worst session of the weekend so far.
Hamilton outpaced teammate and title rival Nico Rosberg in Q3 by 0.254s for what was a comfortable 10th pole position of the 2016 campaign - even if the Briton didn't manage to improve with his second run in the shoot-out.
With Rosberg's quarter of a second deficit being the closest the German has been to Hamilton all weekend, the reigning champion suggested he had underperformed in Q3.
"Long runs we were really strong and practice was really good, so Q3 was actually the worst session of the whole weekend so far," Hamilton said.
"As always it is always a tough battle trying to pull out the perfect laps when it counts, especially with these tyres.
"Going into tomorrow we have the right strategy and the car in a good place for the long runs."
No doubts over strategy
Both Hamilton and Rosberg opted to do choose the soft compound for the start of the race - while Red Bull duo Max Verstappen and Daniel Ricciardo, who will line up behind them on row two, are to do their first stint on supersofts.
"We had a lot of pace so we believed it was possible [to get through to Q3] on the soft and we did the long run on soft tyres," Hamilton explained.
"The supersoft was a bit of a mess, it may not be for them but it was for us."
Rosberg added: "The supersoft, it will be okay to start race [on] but it disintegrates pretty quickly, so in terms of strategy that is definitely a disadvantage. We think our strategy is a better one."