Get alerts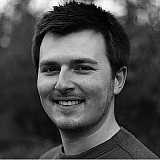 Stirling Moss believes that Lewis Hamilton has yet to establish himself as a Formula 1 "great" – unlike the Mercedes driver's rivals Sebastian Vettel and Fernando Alonso.
The 85-year-old, often considered the greatest driver never to win the world championship, revealed that he also rates Hamilton below another British two-time champion, Jim Clark.
"I don't think Lewis is great yet," said Moss during the launch of his new book, My Racing Life.
"We know Vettel is in there, and Alonso. And Lewis is slightly less valued than someone like Jim Clark but he's certainly on the way."
Nevertheless, Moss added that he thinks Hamilton's status would be bolstered if he were to go on and secure this year's title.
"I would think if he clinches the title this year then he would be considered the same," said the 16-time grand prix winner.
"But you have to be very careful, because him doing that is one thing, but what Clark did to get to the same stage is different. It's very difficult to appraise it."
Asked whether he thought Hamilton would clinch his third championship in 2015, Moss responded: "I think he probably will.
"He's got the right engine, he's got the skill. He has a lot of experience. He's been around quite a while now."
"I don't think Nico [Rosberg] will ever beat him, actually."