Get alerts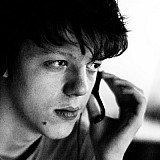 Formula 1 championship leader Lewis Hamilton says he will not specifically target matching Michael Schumacher's current all-time record of seven world championship titles.
Hamilton, aged 32, has three F1 titles to his name and seriously boosted his chances of adding a fourth this year with a crucial win in the Singapore Grand Prix.
The Briton is signed with Mercedes through 2018 only, but has previously said he's keen on extending the deal, and reckons he has "five, six years left in the sport".
However, he has made it clear that his long-term plans in F1 won't be affected by whether or not he has the chance to match or even beat Schumacher's seven titles.
"Honestly, I'm working just step by step. It's hard enough to get these championships won one at a time; it's hard enough just to get this fourth one," Hamilton said.
"Currently, it's quite clear for me. Who knows if we're going to get anywhere near Michael? Seven championships - I personally don't have a desire to chase that."
The Briton did reiterate, however, that he feels he is in his prime and is enjoying F1 "more than ever".
"I'm loving driving more than ever. I feel like I'm driving better than ever. I feel the most whole as a driver that I've ever been, which is a great feeling.
"I'm enjoying the challenge - the fact we have a balanced car alongside a Ferrari and sometimes a Red Bull, so it's great to be able to be challenged by another team and really have to play on your qualities and work on your weaknesses.
"But at the end of every season, you always have a think about your future. I set a good five-year plan, but it gets altered every year as you add another year onto it."
Hamilton recently broke Michael Schumacher's long-standing record of 68 career pole positions, but needs to win 32 more grands prix to eclipse the seven-time champion's victory tally of 91.
"The wins feel more exciting to try and chase," said the Briton. "Records are there to be broken, so at some stage someone will break them. Whether it's me, I can't tell you."