Get alerts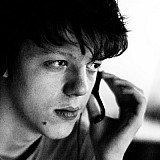 Three-time Formula 1 champion Lewis Hamilton sees no reason to worry about his teammate Nico Rosberg's streak of five consecutive pole positions.
Rosberg scored more poles than Hamilton in 2014, but the Briton enjoyed spectacular qualifying form in the first half of 2015, securing 11 pole positions in 12 rounds.
However, he hasn't been on pole since September's Monza round, with Rosberg forcing him to settle for second in the five most recent qualifying sessions.
Hamilton however dismissed suggestions that he could be worried about his qualifying performances, saying: "I had most poles of the year and won the world championship, so there's nothing to read into.
"You can't get it perfect every single time."
Hamilton is still chasing his first win at Interlagos, having lost out to Rosberg in last year's race by 1.5s.
"My main job is done, so [winning in Brazil] isn't the most important thing," the Briton said after qualifying.
"But it is a target, a circuit I haven't won at.
"Last year I was strong in the race, so I hope to carry it through to tomorrow and see if I can make a difference."