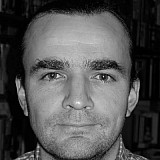 Lewis Hamilton is adamant that he doesn't believe in any conspiracy theories regarding the tyres used by Mercedes in Singapore – and says that the team's problems were a result of set-up issues.
After qualifying in fifth at Marina Bay, his worst grid position since last year's Hungarian Grand Prix, Hamilton challenged his team to find out why he and Nico Rosberg had struggled badly for grip, and since the race his engineers have conducted an in-depth analysis.
"Whatever happened, happened," he said at Suzuka on Thursday.
"I believe there are reasons in our balance and our set-up that we had, the avenues that we went down which affected the car the way it did and the tyres the way it did, and the other teams perhaps did better than us.
"I don't believe in all that conspiracy stuff, we just put it down to the technical side of things, and we could have done a better job."
Confident issues understood
Hamilton added that the team is satisfied with the results of its post-race investigation.
"I can't tell you what the team have come up with, but they have come up with a lot of solutions, a lot of reasons for it being the way it was.
"The majority of them believe at least one of the many solutions, or reasons for it that we've came up, with had a domino effect.
"I'm confident that it's been understood, but they will continue to do analysis, I'm sure."
"It was consistent, it felt the same all weekend. We obviously changed the set-up, so it felt better by Saturday in qualifying, it felt better by the race. But generally it was the same.
"It felt normal to us, we didn't have more grip at one point, and less grip later. That's the grip we had all weekend, and it felt normal to us. It's just the others had more."
He added: "I believe it was specific to Singapore, so we should go back to normal weekends, really."
However, he said that Mercedes was not taking anything for granted after its worst performance of the season, which yielded a single fourth place finish for Rosberg as Hamilton retired with a turbo failure.
"Well you can never say never, thinking that it was just a fluke or anything like that," said the Brit.
"Sometimes there are going to be situations like that whether it's this year or next year or the year after.
"I'm hoping that we've learned from that weekend, and hopefully it won't happen again."