Get alerts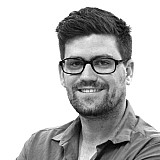 Lewis Hamilton's Monaco car crash involved three parked cars, but no alcohol, according to reports.
News of Hamilton's traffic accident broke yesterday, when the 2015 World Champion revealed on Instagram that it was a contributing factor to his delay in arriving in Brazil.
Reports have now surfaced suggesting that the crash actually happened in the early hours of Tuesday morning, rather than Monday night, and that it involved three parked cars rather than just the one that Hamilton mentioned in his social media explanation.
British newspaper The Telegraph has even published a statement it says is from Monaco's Palais de Justice, which confirms that three other cars were involved in the crash and that alcohol was not a factor.
"Mr Hamilton's foot slipped on the brake and clutch pedals and his vehicle struck three parked cars," a police spokesperson reportedly told The Telegraph. "He was tested for alcohol but the result was negative."
Hamilton has since arrived in Brazil, and says he is feeling closer and close to full health ahead of this weekend's Brazilian Grand Prix.