Get alerts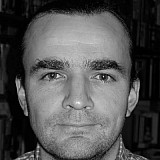 Lewis Hamilton has admitted that his hopes to win Sunday's Bahrain GP rest on him finding more race pace than in practice, or Sebastian Vettel could repeat his Malaysia victory.
Hamilton's Mercedes team made chassis changes for today's practice running, but the hot afternoon FP3 session was not representative, so the true test will only come in the race itself.
Although Hamilton qualified on pole by 0.4s, Vettel knocked his Merc teammate Nico Rosberg off the front row and will start alongside him tomorrow with a Ferrari that should be kinder to its tyres and potentially faster over a stint.
"There were a lot of small things that we changed overnight in the hope that they will make the tyres last a little bit better," Hamilton said. "The tyres are lasting fine, it's just actually pure pace, so it's getting more from the tyres.
"I was saying that in Malaysia we thought we were going to be ahead, and we ended up behind, then in the last race we thought they were going to be much stronger in the race, and they were no problem in the race... for me.
"But then tomorrow it appears that they are going to be strong. I don't know which way it's going to go, but I hope it's the way I hope it's going to go."
Who's the biggest threat?
Asked whether Vettel or Rosberg would be the biggest threat tomorrow he said: "Your biggest rival is always the guy that's closest to you. When you go into a race your first concern is the one that's closest to you.
"Even more so Sebastian because it appears that they were quicker on their long runs than we were. So I know that I'm going to have my work cut out while trying to stay ahead whilst looking after the tyres and making them go the distance.
"I don't know how much he's going to be on my tail. We might get round the first corner and it might be cool to be able to control it from then.
"In Malaysia each time I was kind of having to up the pace and he'd got an answer every time I did that. So I guess I want know until I get round the first couple of corners tomorrow."
The great unknown
He also admitted that he doesn't yet know where he might have an advantage over the Ferrari.
"To be honest I have no idea where their strengths are in terms of being on the track and seeing it," said Hamilton. "I've never really been behind them or with him to really know.
"The one little bit was at the end of one of the stints in Malaysia where he pitted and I came up the inside. So they've obviously got power on the straights.
"But otherwise I've not witnessed where the weak areas are of the car. But I would imagine they are probably comparable, both cars, in certain areas. Maybe tomorrow we'll find out."