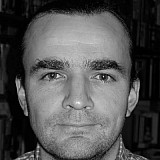 Lewis Hamilton fears a lack of overtaking during the Mexican Grand Prix given the nature of the Autodromo Hermanos Rodriguez track.
The Mercedes driver, who starts from second on the grid, reckons only the main straight when DRS and slipstreaming play a role may offer passing opportunities in the race.
Elsewhere on the track, the biggest problem is being able to follow the car ahead.
"I would be guessing, I don't know whether it's going to be an overtaking track," said Hamilton when asked by Motorsport.com.
"Through that midfield section I don't think you're going to be able to follow, as little downforce as there is, and we're sliding around like crazy as it is. But you might see more mistakes, which will enable us to, who knows?
"I think you'll see most overtakings down to Turn 1, and then after Turn 1, then Turn 4 probably."
Hamilton doesn't expect Turn 13 – the hard left in the stadium – to be a good passing place.
"I don't think you can follow out of Turn 10, it's unlikely unless the guy's made a mistake to be able to follow up to Turn 12. And then it's unlikely that a guy's going to leave the door open at Turn 13."
Hamilton says that the general lack of grip makes life difficult for everyone.
"The car feels the same, it just feels like you have low downforce. It's like Monza, but less. You're just sliding around. That's really all I can say. It still feels like an F1 car, it's just the grip is not spectacular.
"Already when we are sliding around, so as soon as we get into turbulent air it's going to be double that, that's what's making me think there isn't going to be great racing, apart from down the straight, because you can tow someone from miles behind probably.
"But otherwise you are going to be sliding around through that middle Esses section. The guy in front, who may have clear air, is going to pull away from you.
"If we have more grip from the tyres this weekend, not downforce just more grip, we would then perhaps be able to still follow."