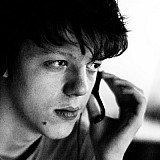 Former Grand Prix driver Mark Webber thinks Lewis Hamilton could have gone 'to another level' in his tactics against Nico Rosberg in the Abu Dhabi Grand Prix.
Hamilton, who needed to win in Abu Dhabi and have Rosberg finish off the podium to get his fourth F1 title, tried to back his teammate towards rival cars in the closing stages of the decider as the Mercedes pair ran 1-2.
While Hamilton had gone against team orders in trying to compromise Rosberg's finish, the tactic did not prevent the title going to the German - and left Mercedes hinting it may need to rethink its approach to racing in 2017.
For Webber, however, Hamilton's strategy was not over the limit of what's acceptable - and he reckoned there was scope for him to go even harder against his German teammate.
"He's stretched it as best as he could, he could've been a lot harder on that, he could've even gone to another level again," Webber told Motorsport.com.
"Only those two [Hamilton and Rosberg] will know - and maybe some of the engineers - about how slow he drove. Clearly it was probably the slowest 1-2 finish we've seen in the modern era, because the cars were super understressed.
"Most competitive people, when their brains are charged up and you're looking at how you can make life as hard as possible [for your rival] - he didn't make it impossible for Nico, he could've gone to the next level again, he didn't.
"And if this got totally out of hand, Nico's counter to that is 'you know what, mate, I'll just go, I'll give you some sidepod action, and we'll go into the fence together'.
"So that's the other way you can look at that, and Lewis probably knew that as well. I think he played it right to the limit and I'm not overly bothered by it."
Hamilton's title downfall not down to reliability only
Webber also insisted that it was unfair to say Rosberg's championship was undeserved, despite Hamilton's engine failure having swung in title battle in the German's favour.
"There's been world championships in the past decided through technicals, it happens. Lewis has had a great run in the previous years, I think last year Nico didn't have the smoothest run technically as well.
"I think we can't deny how much focus Nico's had on the job. There's no sportsman or woman in the world, or a critic that anyone could or watch and say... if someone's got the maximum out of themselves, how can you be disappointed [and say] they didn't deserve the highest echelon of what they got, which was the case.
"We all know Lewis on fresh tyres, he's so fast. But he's mercurial, he is Lewis - that's why we love watching to see what he turns up, what he can do."
Webber stressed that mechanical woes weren't the only reason behind Hamilton coming up short on points.
"Lewis also probably lost more than 25 points through start issues, more... Bahrain contact, Baku, Suzuka, all that conversation about Lewis and his phone, Melbourne with an aborted start and then it coming back around.
"I spoke with Nico that night [after Melbourne] at the airport and he said he knew Lewis had not done the procedure for the aborted start.
"And unfortunately, as I know more than anyone what starts [mean for the championship], that has to go into the equation.
"And the abnormal loss at Singapore. For me, I would've put a lot of money on [Hamilton in Singapore].
"Lewis got handed a victory in Monaco, with Red Bull, so that's some more points. Whatever, that's why they're long seasons like this. That's just how it goes."
Interview by Jonathan Noble