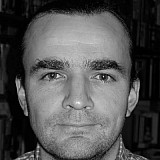 Lewis Hamilton's commitment to Mercedes for another three years has put the attention back on the Formula 1 driver market – and the lack of potential openings in the top teams.
With Mercedes now locked up for 2016, the focus on a potential opening at a top team has shifted to Ferrari - with Kimi Raikkonen's current deal running out at the end of this year.
Valtteri Bottas has emerged as favourite to switch to Ferrari if the Italian team elects for a change - but the Finn is in no rush to finalise his future plans just yet.
Bottas locks out rivals
Bottas' elevation to the potential key man in the market is bad news for the likes of Romain Grosjean and Nico Hulkenberg, who have been on the cusp of moving up a rung in recent years.
Neither has managed to do so, and it could be argued that time may run out for them as younger drivers with momentum behind them move into the frame over the next few years.
Just look at the impact that Max Verstappen has made in just a handful of races so far.
Hulkenberg still hopeful
Hulkenberg, who was once viewed as a potential future Ferrari driver, is adamant that he has not given up hope of making the move.
"I think a lot about it is timing, and the driver market, how it was the last few years," he said in Monaco.
"There's a lot of good drivers around that have taken up the good seats, and there are only obviously a small number available. I very much like to think that there's still an opportunity for me. The future will tell.
"Of course it's a bit of a disappointment that I'm not there yet, where I want to be. I'd love to be in a car that's capable of winning, and fighting for the title.
"Of course there's a bit of disappointment there. If you live in that thought obviously that's not going to help, you've got to keep working and move forward."
Force India form no help
Hulkenberg admitted that it's become harder to make an impression this year, given that Force India's competitiveness has dropped off:
"It's more difficult obviously if you don't have the potential or the tools to do these kinds of things. It hurts.
"I think people know that it's not necessarily the driver who's not delivering, and we know that. It's just what it is sometimes, it's F1."