Subscribe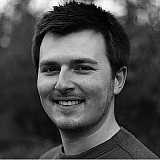 Lewis Hamilton has been officially welcomed into the club of three-time Formula 1 champions after collecting the 2015 championship trophy in Friday evening's FIA Gala in Paris.
The traditional end-of-year prize-giving event took place in Paris' Lido Theatre, with Hamilton lifting the iconic trophy for the second year in succession and joining Jack Brabham, Jackie Stewart, Niki Lauda, Nelson Piquet and Ayrton Senna as triple F1 champions.
"It's pretty much impossible to put into words what it means to be a three-time world champion," said Hamilton.
"It is a dream, it's an incredible feeling and I'm very proud of my family for everything they did to get me here today.
"I remember how hard my Dad and my Mum worked to make sacrifices for me. It's been a long, long journey - I've been racing for 22 years.
"This year, winning the race in Austin and sealing the championship there was one of the most special races - there's a huge sense of pride in what I have achieved."
Three awards for Verstappen
Max Verstappen meanwhile scooped three awards at the ceremony: Rookie of the year, Action of the year – for his move around the outside of Felipe Nasr at Blanchimont at Spa – and Personality of the year.
"I am amazed and very happy to have won three awards this evening at such an important event, and at the end of only my first year in Formula One," said the 18-year-old.
"It's nice to win the Action of the Year for the second time, because I really enjoy overtaking on track.
"It's a great honour to win the Rookie of the Year award, as it's voted for by the Drivers' Commission and I have to say, getting two fourth place finishes in my first F1 season is more than I expected.
"Personality of the Year? I'm not sure why I won that, but it's nice to know the media like me!"
The champions of the other major FIA disciplines were also honoured, with Sebastien Ogier and his co-driver Julien Ingrassia collecting the WRC trophy for the third year in succession.
Mark Webber, Brendon Hartley and Timo Bernhard received their prize for winning this year's WEC title with Porsche, while Jose Maria Lopez, Petter Solberg and Nelson Piquet Jr all got their hands on the championship trophies in WTCC, World Rallycross and Formula E respectively.