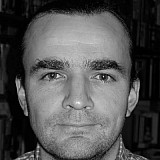 Lewis Hamilton says he is on top form and has got back to "that good spot" as he prepares for today's F1 championship decider in Abu Dhabi.
Hamilton was asked what his mental approach was heading into the race, having achieved his first objective of securing pole.
"As you can see with Nico, for example, he's really trying to focus on approaching it as he's approached every single race, which is kind of telling of his thought process," Hamilton said.
"For me, I've not been thinking about the championship. Obviously I know what I've got to do, but I've been solely focussing on being at my best every single time I'm in the car.
"Somehow I've really managed to get a real good click, and get back to that good spot that I was in after all the engine issues. In terms of the you've just got drive your heart out, as you do every single race. No more or less."
He added: "I take it one day at a time in general, and I was 100 percent focused on getting pole this weekend. Not for a millisecond of my thought about the race.
"But now all of that focus, 100 percent, will go to what I've got to do, and that's working with my strategists, working with my engineers, and studying previous races to make sure I'm fully focused."
Hamilton says he is fully prepared for the start in after doing a series of practice starts from pole position at the end of each session.
"All my starts I did from pole, so I was planning on being there," he said when asked by Motorsport.com. There was no preparation, in case you get second, go and start from second place.
"I was determined, like you couldn't imagine, how determined I was to get that pole. We got a lot of good information, so we're as well prepared as we can be."