Get alerts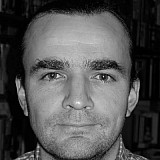 Mercedes technical chief Paddy Lowe says that Nico Rosberg and Lewis Hamilton will enjoy parity on power unit life heading into the last two races of 2016.
Rosberg arrives in this weekend's Brazilian Grand Prix with a chance of clinching the title, the German 19 points ahead of Hamilton, the winner of the last two races.
Lowe says that neither driver has an advantage on performance or reliability, given the mileage already run by their remaining power unit elements.
"The situation is reasonably balanced across the two of them," Lowe told Motorsport.com.
"Not ideal in either case, to be honest! But there are no factors between them that would create a performance advantage.
"As always we're putting all our attention into making sure that we have two good cars and two good power units that will get to the end.
"Mexico was another two finishes, two cars home, which was great."
No predictions for Brazil 
Meanwhile Lowe says it is impossible to judge how close Red Bull and Ferrari might be to Mercedes at Interlagos next weekend.
"As usual I'm not going to predict anything! There are so many different factors. Mexico was a great weekend to illustrate that – from each session you could have picked a different winner, couldn't you?
"It's just a function of how people tune the car and the tyres to the track conditions that apply at that moment.
"The way we deal with these tyres at the moment, it's just so sensitive to so many different parameters…
"You've seen Ferrari with some huge frustration at their qualifying result. It's not a bad car, as we saw in the race, but they just got something slightly wrong for qualifying."
Don't miss our Brazilian GP video preview…